We Recommend Ontraport to Automate your Business
With Ontraport, you can create complete marketing and sales campaigns to attract more customers, close more sales, and stay in touch throughout your buying cycle. 
Refer
Repeat Buyer to Brand Advocate
Ontraport is a software that we LOVE and recommend to all of our customers. It will help you streamline your online business with one piece of software. This is business automation at it's finest.
Attract new customers
Build your list
Welcome new leads
Nurture new leads toward a purchase
Send an email newsletter
Make more sales
Offer and sell your product online
Run holiday promotions
Retarget lost leads
Recapture cart abandoners
Communicate with customers
Confirm a purchase
Onboard new customers
Send a post-purchase survey
Manage refunds and returns
Bring customer back and get referrals
Offer an upsell product
Promote a subscription product or a membership access
Re-engage cold customers
Seek referrals from loyal customers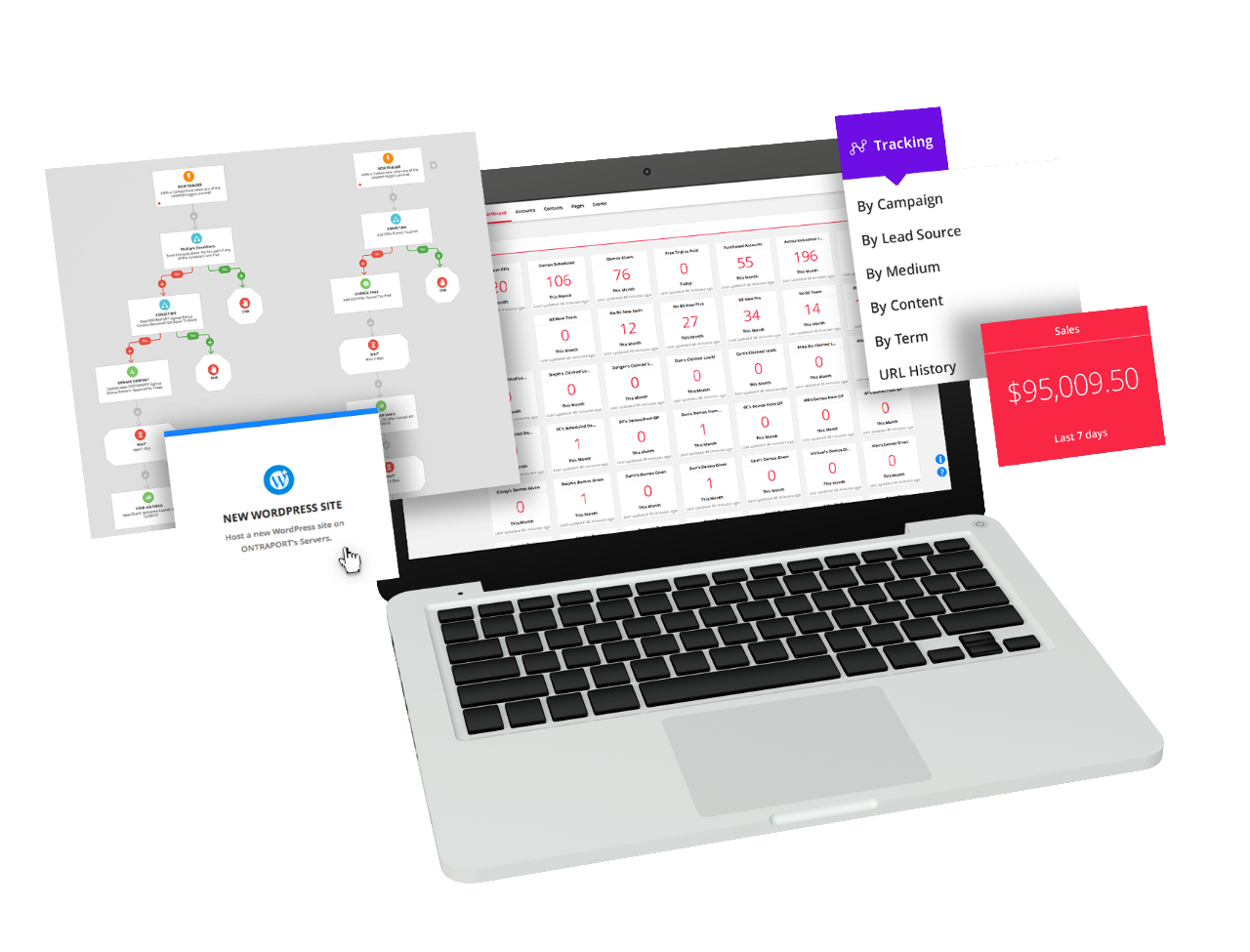 Attract new customers
Build your list
Welcome new leads
Nurture new leads toward a purchase
Send an email newsletter
Make more sales
Offer and sell your product online
Run holiday promotions
Retarget lost leads
Recapture cart abandoners
Communicate with customers
Confirm a purchase
Onboard new customers
Send a post-purchase survey
Manage refunds and returns
Bring customer back and get referrals
Offer an upsell product
Promote a subscription product or a membership access
Re-engage cold customers
Seek referrals from loyal customers