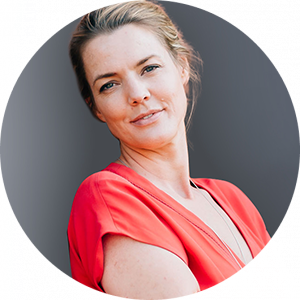 Wies & Ben Bratby
High-ticket Coach
Women in Negotiation
86% Net Promoter Score
Wies's coaching program helps professional women negotiate career and salary advancement.
Seamless program delivery experience.
Monitor client progress and proactively address red flags.
Achieved 85% Net Promoter Score (customer satisfaction)
Wies and her husband-turned-business-partner Ben were 3.5 years into building their business.
Wies was regularly enrolling high-ticket clients. But with a calendar overfilled with sales calls, she became both the driver and bottleneck in the business.
They tried using tech to help them automate their business but tasks and problems were piling up because all the ad hoc systems and manual processes.
They had hit a plateau with their systems and simply ran out of hours in the day.
 Because everything was built piecemeal, clients weren't getting access to the right content on time and the admin team was dropping the ball in the middle of the client journey. The systems that worked for a one-woman show started to show cracks as the business become more complex.
Emails lists were not segmented between people who had and hadn't purchased.
Spreadsheets were difficult to keep updated.
Payment plan collections were falling through the cracks.
Clients were getting access to the wrong content in the wrong week.
Leadership had no visibility into their sales team's communications or performance outcomes.
Their tech stack was unraveling at the seams. Program management and client care suffered, and they ended up with unhappy clients who were not being served well.
"We're doing so much to acquire clients and we're delivering great content, but we're losing track of everything in the process. We're losing sight of the customer journey, which just isn't acceptable when it's high-ticket sales. We need to be able to deliver for every client."
Ben didn't have faith the system would work for their next launch. It would be a disaster if they couldn't fix the underlying issues, causing a lot of internal stress and frustration.
Something had to be done.
Something was done.
Ben booked an appointment with Smartify My Biz.
Ben & Wies decided to go all in and invest in the Scale package for high-ticket coaches. Smartify installed a number of features for Women in Negotiation including:
Setup Ontraport and migrate all campaigns and data from Active Campaign
Integration of Webinars & Call bookings into Ontraport
Lead nurture email campaigns
Branded membership site with refreshed course content that's dripped out according to schedule
Ability to pause/unpause the program for individual participants
Order forms and integrated payments & payment plans
Setup users for sales roles and integrate them with online call bookings
Configuration for export of sales performance data into Excel
Because this was a total overhaul of the core systems infrastructure, we decided to do phased launches of various functionality.
Once the systems were setup and the data migrated, it was time to begin processing transactions through Ontraport and reveal the new website to their community.
With a streamlined systems architecture, Ben & Wies had newfound confidence that their content delivery system would give clients a seamless user experience.
Their increased visibility into every stage of the client's journey gave them the ability to monitor and proactively address client issues before they became red flags.
Their investment paid off.
Clients immediately felt the difference, driving the Net Promoter Score to their highest levels ever.
ARE YOU READY TO SMARTIFY YOUR BUSINESS?
BOOK A CALL NOW
BOOK A CALL TO PINPOINT THE TECH STACK THAT WILL WORK WITH YOUR BUSINESS.