There really hasn't been a more relevant time to talk about saving budget, than this year and last. While Covid hurt many businesses, it was of course the Entrepreneurs running small businesses who suffered the most.
Bouncing back in 2021 requires a strong marketing game. But perhaps unlike previous years for you, this is likely not the time for you to spend much budget.
So let's talk about 5 budget-saving digital marketing tips for Entrepreneurs in 2021.
1. Do your branding yourself with free online apps
If the pandemic triggered a pivot in your business, or even the closure of one and the creation of another, then fresh branding may be on your to-do list. And if it's something you want, then don't let the thought of branding agency fees put you off.
It may surprise you what you can create yourself without spending any budget.
Start by picking your new colour palette using the free tool, Colormind.io. Then take your new colour hex codes and check out Logocreator.io and Canva. Both of these online tools can be used for free as well.
2. Focus on high ROI tasks like email list building and nurturing
Focusing on growing and nurturing an email list of happy subscribers has a surprisingly high return on investment.
For the low cost of what you pay for your email software, and a few hours per week of content creation, you can boost your new and repeat business. The stats are pretty staggering, in fact.
According to a 2019 study by The Direct Marketing Association, B2B (Business to Customer) email marketing ROI stands at an average of £42 returned for every £1 spent. With B2B (Business to Business) email marketing returning £36 for every £1.
If you haven't yet focussed on email marketing in your own business, then start today. It doesn't take long to set up an opt-in incentive. Try offering a discount code to people who join your list. Then build a simple opt-in page hosted with your email software provider.
With a basic Mailchimp account you can do this for free. Then start sending out a piece of content each week to your subscribers, with a simple call to action at the end. It's simple, yet so effective.
3. Time your FB posts, instead of paying for boosts
Our next couple of tips are for social media; specifically Facebook and Instagram. You can't have failed to notice that fewer and fewer of your fans are shown your content organically.
Of course, this is designed to encourage you to boost your posts, which isn't cheap. Okay, it starts cheap – but it soon adds up. So instead of paying for boosts, I'd like to suggest a simple, organic way to get a few more eyeballs on your social media marketing.
This first social tip is about timing. In order for your posts to be seen by more of your fans, don't publish them on the go, but schedule them for a better time.
That 'better time' is when the majority of your fans are online, which is pretty much the same time each day. We are creatures of habit, after all. And your Facebook Page Insights can tell you when that time is for your Page's fans.
In the Insights menu, click on Posts. This page shows you a graph of the times your fans are logged on and browsing Facebook. The peak times are when you want to schedule your posts for.
The Insights tab also shows you how each of your posts performed. It's worth taking a look from time to time, and seeing which of your posts were the most popular. These are the ones to replicate, giving you better engagement in the long term.
4. Focus on getting tags on your content
Another way to boost the effectiveness of your social media marketing, without spending budget, is to get creative with your posts.
If you've found yourself stuck in the rut of just sharing blog posts and product links, then mix things up. Some smart brands are encouraging tagging and sharing to get more visibility, without paying for advertising.
'Tag a friend' posts are increasingly popular on Instagram. For example, if you are a trail running kit brand, then create a graphic of two runners together. Then write a caption that says something like, "Tag your favourite trail running buddy."
This sort of post gets people tagging their friends for fun – but what it gives you is increased brand awareness and visibility for free.
If you want to get tags and shares on the same post, then try running a Giveaway.
5. Hire individual freelancers, not agencies, when you need expert help
As the first 4 tips were things you can do yourself, here's one about hiring some help.
If you've ever wanted to hire help in your business, but were scared off by agency fees, then there's another option. There are a huge pool of pay-per-job freelancers on sites like Upwork, Fiverr, and People Per Hour.
This can be a very budget friendly way to outsource tasks that sap your time and energy. You can find web designers, coders, graphic designers, social media managers, bloggers and more.
As you are only paying the freelancer, not an agency who then pays the freelancer, you are cutting out those middleman fees.
In summary
Let's recap those 5 digital marketing tips:
Create your own branding with the many free online apps available to you
Focus on high ROI tasks, like email marketing
Don't pay to boost social posts, but do time them better
Focus on social shares and tagging for low-cost brand awareness
Hire individual freelance help, and don't pay agency fees
I hope you found a few things that will specifically work for you in your own business. In 2021 and beyond we will all be focussing on rebuilding, and doing so on a budget.
It's time to bounce back.
There are 3 ways you can engage with us:
1. Watch our Free training on how to streamline & automate your coaching business to run like a well-oiled machine at any scale (even if you hate tinkering with technology)
2. Download a Free copy of the Tech Toolkit used by high-ticket coaches to scale their business fast.
3. Book a Smartify Session. We'll go through a game-plan that takes your business processes from clunky and disjointed to a well-oiled machine that enables you to scale to your 7 figure dreams.
Click here to Book a Smartify Session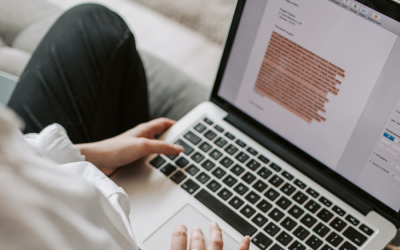 Using Grammarly To Improve Your Writing In the digital world, it's really important to make your online writing clear and effective. This means no spelling errors, grammar mistakes and...