Data analytics can seem daunting, but in practice, it's very straightforward. Even small businesses can use data analytics to grow operations and become more efficient in day-to-day tasks. This guide will walk you through some of the benefits of data analytics for business and how you can use this information to improve your profitability and efficiency.
Using Data Analytics for Customer Acquisitions
Collecting customer data allows businesses to fine-tune advertising, improve product offerings, and identify potential clients. All companies need customer data to stay on top of the competition and understand customer needs, making data analytics a valuable tool in your business strategy. Analytics can identify your exact target market, down to specific details, such as age, location, and interests.

Data Analytics To Understand Your Customers
Data analytics can help a business better understand clients and keep on top of customer needs and preferences. Companies use data from various sources, such as online sales, to know what promotions are working best, when to call customers, how much inventory is available, and how often customers return to purchase products from a website. That's why adding the ability for your app to accept payments from customers or clients is a crucial step toward further growth. Look for a payment system that performs well for you and your customers, and look for a bank account balance API that can help your customers check account balances before making payments. You'll save money on any overdraft-related fees, and your customers will be happy knowing payment is simple.

Using Data Analytics To Manage Your Money Effectively
While cash flow is essential to any business, whether it's a small or large corporation, it's only effective when paired with comprehensive reporting. Fortunately, options such as a cloud based accounting system give insights into cash flow, profit and loss, and balance sheet reports. Utilizing these tools allows you to understand where your company is spending money and make informed decisions regarding how to allocate funds. In addition, accounting software can help identify potential issues before they become a problem.

Data Analytics for Risk Management
Not only can data analytics help you understand risk more clearly, but it can also help you manage your risks more effectively. Analytics software collects information from various parts of your business and provides insight into how they interact with each other. With that data, your company can make informed decisions about products and services — market trends — and mitigate potential risks before they become problems. This kind of analysis allows your company to minimize risk while maximizing profits.

Predictive Analytics
Data tools, such as predictive analytics, can forecast outcomes and optimize decision-making by identifying likely results based on current data patterns. The more data you have, the better your predictions will be. For example, if you're a retailer, it's crucial to know what products are most popular with your customers to plan future inventory purchases. Big data tools, such as predictive analytics, can help you make these decisions.

Succeeding Through Data Analytics Strategy
There are many ways to make data analytics part of your existing business model. A well-executed data analytics strategy can help you streamline your operations, enhance customer experiences, mitigate risk, and grow profitably.
Contact Smartify My Biz for integrated customized systems and software to achieve your business goals.
There are 3 ways you can engage with us:
1. Watch our Free training on how to streamline & automate your coaching business to run like a well-oiled machine at any scale (even if you hate tinkering with technology)
2. Download a Free copy of the Tech Toolkit used by high-ticket coaches to scale their business fast.
3. Book a Smartify Session. We'll go through a game-plan that takes your business processes from clunky and disjointed to a well-oiled machine that enables you to scale to your 7 figure dreams.
Click here to Book a Smartify Session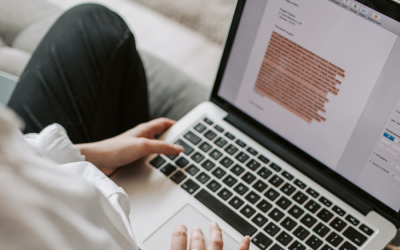 Using Grammarly To Improve Your Writing In the digital world, it's really important to make your online writing clear and effective. This means no spelling errors, grammar mistakes and...