Social media is a highly influential tool. But, marketers are often searching for ways to streamline its effectiveness, increase ROI, and find more paying customers.
This is why it's so important to have a clear strategy. As many small businesses lack the resources – such as time and money – having an efficient campaign is a must.
The great news is, however, that a strong social media marketing strategy can be achieved easily. By implementing these simple tips, you can streamline your business's social media.
1. Choose the right social platforms
First and foremost, you can save a great deal of time and money by choosing the most suitable social media platforms for your business.
One of the most common mistakes marketers make is to use too many platforms to avoid missing out on a larger potential audience.
Another mistake they make is to stick with the most popular sites. Facebook, for instance, is the largest social media platform with the most diverse audience. But it's not necessarily the best.
By carrying out thorough research, you can avoid wasting time using a platform that isn't suitable. And, using the best site for your niche can help you get more value for money.
2. Use social listening tools
Social listening tools are extremely useful, particularly for small businesses trying to get an edge over the competition. Knowing what people think about your business is crucial.
Luckily, gone are the days when this would need to be carried out manually. Rather than monitoring every platform intensively throughout the day, automated tools can take over.
Tools like SocialMention can provide alerts when someone mentions your brand, as well as detailed reports with statistics to help you improve your strategy.
3. Use automated scheduling tools
Another task that can now be easily automated is social media scheduling. If you're busy running a business, this is hugely beneficial as it can relieve you of some posting tasks.
Using a scheduling tool means you can decide what you want to post and when, then create your content and set the tool up to publish it at the right times.
Doing this frees up your time, which can then be spent on other tasks that will grow your business without compromising on quality or consistency.
4. Direct existing customers to your page
One way to build a following fast, especially for established businesses, is to encourage your existing customers to visit, share, and like your social media pages online.
One way to do this is through your website. If you get a lot of web traffic, make sure you add social media button to your homepage and on any blog posts.
Additionally, if you do business offline, adding your social media details to your business page is an awesome way to get more engagement online.
If you need new business cards to do this, you can create some online that include your social media accounts using a tool like Business Cards.
5. Consider recycling your content
Creating interesting content can be so time-consuming. If you want to streamline your marketing, this is one of the easiest ways to save time and work more efficiently.
Using recycled or repurposed content is an excellent marketing strategy. As long as your posts are relevant and engaging to your audience, you can re-use content for social media to boost your SEO ranking, reinforce your message, and even reach new audiences.
You can do this by finding "evergreen" or timeless posts and reusing them in a different way, such as making them into a video or creating an infographic.
Your social media presence can bring many benefits to your business. By following these tips, you can enhance the effectiveness of your marketing efforts and have more success.
There are 3 ways you can engage with us:
1. Watch our Free training on how to streamline & automate your coaching business to run like a well-oiled machine at any scale (even if you hate tinkering with technology)
2. Download a Free copy of the Tech Toolkit used by high-ticket coaches to scale their business fast.
3. Book a Smartify Session. We'll go through a game-plan that takes your business processes from clunky and disjointed to a well-oiled machine that enables you to scale to your 7 figure dreams.
Click here to Book a Smartify Session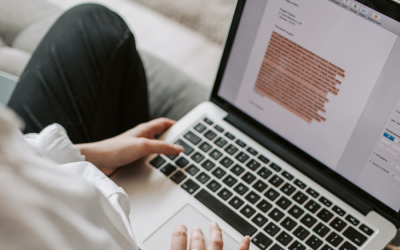 Using Grammarly To Improve Your Writing In the digital world, it's really important to make your online writing clear and effective. This means no spelling errors, grammar mistakes and...