Technology has come a long way over the years. In fact, people rely on technology to accomplish a variety of daily tasks. Things like shopping, communicating, and gathering information are now chores that are easily done in minutes with the help of the right technology and resources.
If your goal is to increase business productivity and efficiency, Business Process Automation  (BPA) might be something that you'd want to look into.
Business Process Automation is a method that companies use to automate recurring tasks in a company, removing the need for manual effort. This helps streamline processes, minimize costs, and improve company relationships with stakeholders.
Still, plenty of companies still chooses to stick with the old ways of running things.
If you're one of those people struggling to accept Business Process Automation, allow us to shed some light on the subject.
Here are seven (7) key benefits of business process automation:

It helps increase company productivity
There are certain office tasks, such as file and email organization, that are considered a norm among employees but take up a lot of time that could have otherwise been spent completing more important tasks.
That said, when you delegate tasks that are repetitive in nature to a machine or software, you free up a lot of time for your employees to work on other revenue-generating projects and activities.
Furthermore, because machines are better at handling multiple tasks, you can automate several processes at a time without needing to worry about your software's energy declining.

It minimizes errors
Alexander Pope was certainly right when he said, "To err is human."
People are prone to making mistakes. It's part of how we learn as a society — and the same can be said for businesses.
Still, there are instances where a company or organization may not have the room or budget to make any errors. Using business process automation can help remove the risk of errors by making repetitive processes go much smoother.

It saves your employees time
According to a multi-national study conducted by Unit4, "office workers spend 552 hours a year completing administrative or repetitive tasks." This includes tasks such a researching information, processing documents, collecting company data, and many more activities.
Instead of allowing your employees to waste 2.12 hours per day on useless tasks, you can increase work value by giving them a way to use their work time better. That's ultimately the mission of business process automation.

It improves communication
Dashboards, CRMs, and other company communication platforms weren't always around in business. Preceding its existence, companies had to rely on phone calls and letters to communicate with other people within and outside of the company. But this process simply took too much time than was necessary and would delay projects and tasks, inevitably harming a company's performance.
BPAs are a more efficient and faster way to collect business intelligence data from anyone within a team or company.
By placing everything on a single platform where everyone is a participant, you can easily see changes to projects and assignments being made in real-time. You can also ask for important details or information without worrying about delays or remissions.

It helps make more accurate projections
During earlier times, companies had to rely on a lot more guesstimates, which weren't always accurate. For example, they were more likely to underestimate the amount of time they needed to successfully achieve a certain goal or benchmark. Luckily, with BPA tools such as time tracking, there are much more accurate and efficient ways for a company to estimate the amount of time needed for a certain endeavor.
BPAs can also track every asset and resource a company has to properly allocate each one to a position that would best benefit the company.

It helps eliminate the need for paper documents
Suffice to say, keeping paper documents can be a cumbersome responsibility. Not only does it take up so much space but it also takes a lot of time to gather, organize, and record. Technology has made it easier for us to digitize important documents and store them on secure servers. Why not take advantage of this convenience while you still can?
When BPA is applied to document management and organization such as filing employee leaves, it streamlines the process completely. Furthermore, it makes tracking and retrieving documents much faster compared to if you had thumbed through a filing cabinet for it.

It makes compliance with industry standards much easier to achieve
One of the most costly mistakes a company could make is failing to comply with industry and legal regulations. With effective business process automation, you can help your business stay compliant without hassle. A few beneficial features that come with BPA are:
Confidentiality protection for customers and shareholders
Proper security measures
Use of personal data methods
Final thoughts
As you can see, using BPA software has considerable advantages that can really improve your company's operations and revenue. By simplifying tasks and completing them at a much faster rate, you can boost your business' productivity while at the same time strengthening your relationship with your customers and shareholders.
Don't let your business be the last to benefit from business process automation — find the best BPA software for your business, today!
There are 3 ways you can engage with us:
1. Watch our Free training on how to streamline & automate your coaching business to run like a well-oiled machine at any scale (even if you hate tinkering with technology)
2. Download a Free copy of the Tech Toolkit used by high-ticket coaches to scale their business fast.
3. Book a Smartify Session. We'll go through a game-plan that takes your business processes from clunky and disjointed to a well-oiled machine that enables you to scale to your 7 figure dreams.
Click here to Book a Smartify Session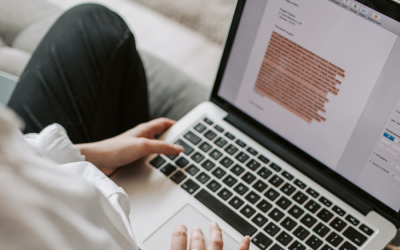 Using Grammarly To Improve Your Writing In the digital world, it's really important to make your online writing clear and effective. This means no spelling errors, grammar mistakes and...